Demonstration Overview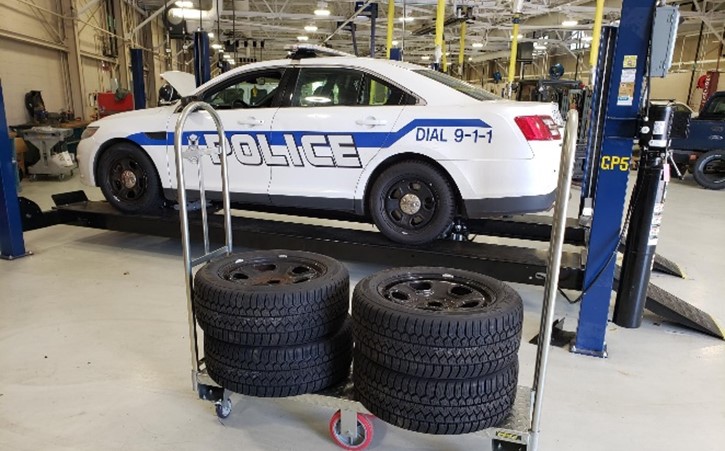 The STED Program is currently demonstrating biobased tires for use in operations at Department of Defense (DoD) Installations.
Although retread tires are designated for Federal procurement preference under the United States Environmental Protection Agency (EPA) Comprehensive Procurement Guidelines (CPG), they are not suitable for all applications and utilize fossil fuels in the tread compound. This demonstration therefore is evaluating innovative tire technology that utilizes biobased plant-derived components in the tread compound in place of fossil fuel-derived materials. The biobased tread technology replaces 60 percent of the approximately 7 gallons of petroleum oil used in the manufacture of one passenger tire.
Before these biobased products are utilized by the Military Departments and DoD Components, their performance must be proven to meet DoD requirements.
Demonstration Products*
The following biobased products are currently being demonstrated:
Assurance WeatherReady by Goodyear Tire and Rubber Company
Eagle Enforcer All Weather by Goodyear Tire and Rubber Company
Eagle Exhilarate by Goodyear Tire and Rubber Company
Assurance ComfortDrive by Goodyear Tire and Rubber Company
*Mention of or referral to commercial products, services, and manufacturers herein is provided for informational purposes only and does not constitute endorsement by, nor the official policy or position of, the Department of Defense (DoD), any of its Components, or the U.S. Government.
Demonstration Sites
Field demonstrations of these products were performed at the following DoD installations and co-located federal facilities to evaluate their performance in Military operational environments and to raise awareness of biobased product availability:
Shaw Air Force Base (AFB)
Moody AFB
Tyndall AFB
Joint Base Langley-Eustis (JBLE)
Federal Bureau of Investigation (FBI) Tactical Emergency Vehicle Operations Center (TEVOC), Quantico
Department of Homeland Security (DHS) Federal Law Enforcement Training Centers (FLETC)
Demonstration Details
Installation personnel are provided a supply of the products and asked to provide feedback on the product performance. The participating end user activities within the listed installations found the biobased tire products to be acceptable alternatives to their currently used tire products. In comparison to their traditional tires, participants found the biobased tires to have increased performance in various operating conditions (to include increased wet and dry handling and braking).