About DENIX
The DOD Environment, Safety & Occupational Health Network and Information Exchange (DENIX) is a collaborative cloud platform used to share and report Department of Defense (DOD) specific environment, safety & occupational health (ESOH) information with the public and DOD communities. Supporting the general public; federal, state, tribal and local governments; international organizations; and the DOD, DENIX is the primary resource for DOD ESOH-related news, activities, initiatives, reports, training, and policies. More than 100 organizations call DENIX home, giving Subject Matter Experts a universal platform to communicate authoritative information and resources to the DOD ESOH community and stakeholders.
Highlighted Programs
DoD Natural Resources Program StoryMap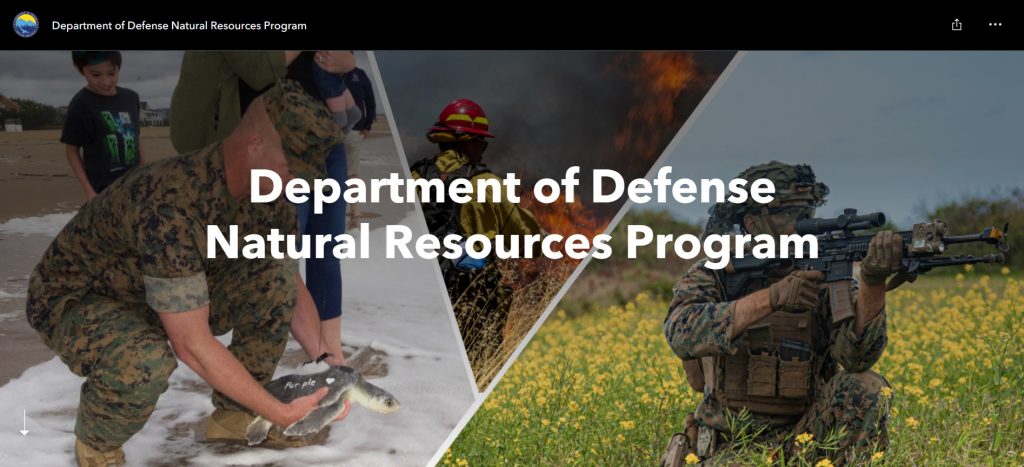 The revamped DoD Natural Resources Program Story Map offers an introduction to DoD's natural resources management activities. This interactive tool tells the story of the DoD Natural Resources Program as it pertains to DoD's conservation initiatives, climate resilient installations, partnerships, and ways you can get involved. Several success stories are included under each of these topic areas to highlight accomplishments that have occurred across our military installations.
If you have a story to contribute, or if you have updates to any information currently included in the story map, please contact DoDNatRes@bah.com.
NDCEE Multi Year Review
This multi-year report highlights the accomplishments of the technologies the NDCEE program has supported since fiscal year 2015. Through their invaluable demonstration/validation efforts performed, the DoD can improve operations, reduce risks and costs, and enhance energy, environmental, and safety stewardship.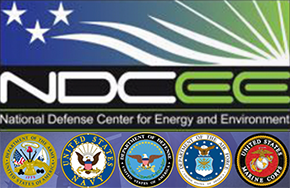 Castner Range National Monument
On March 21, 2023, President Biden designated Fort Bliss's Castner Range as a National Monument. Located in Franklin Mountains near El Paso, Texas, Castner Range is a closed area of Ft. Bliss that will be remediated for public access. Castner Range is an area of great scenic beauty and biodiversity, as well as archaeological sites of historic and cultural significance. Castner Range was previously used for training to prepare our Soldiers to fight overseas in World War II, the Korean War, and the Vietnam War. From 1926 to 1966, the U.S. Army primarily used the land for live-fire training, and military munitions remain on much of the property. Although no longer used for training, approximately 6,672 acres of Castner Range remain under Army control.
DoD Chesapeake Bay Program
The Chesapeake Bay Program Partnership (Partnership) was formed in 1983 with a commitment to reverse the negative impacts of development within the Chesapeake Bay watershed. In 1984, DoD became one of the first federal departments to formally join the watershed restoration effort. Since the Chesapeake Bay total maximum daily load (TMDL) was established in 2010, the DoD Chesapeake Bay Program (CBP) has directed the exchange of information between DoD and the Partnership on Chesapeake Bay-related policy and provided leadership among federal agencies located within the Bay as the co-chair of the Partnership's Federal Facilities Work Group (FFWG). DoD continues to demonstrate leadership toward the common goal of a cleaner Bay, while fulfilling our primary mission to provide the military forces needed to deter war and protect the security of the United States.

Cultural Resources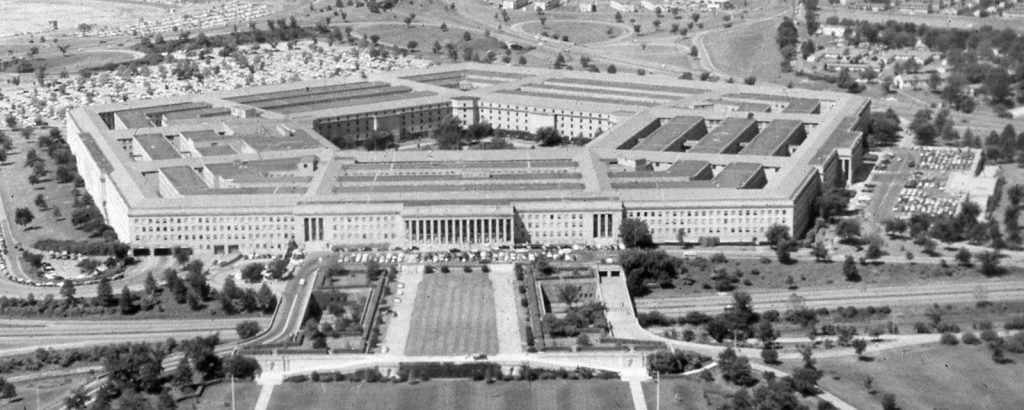 The DoD maintains thousands of historic and culturally significant resources that form an integral part of mission support and readiness. The Department's cultural resources are the Nation's heritage and DoD holds these assets in trust for all Americans. As stewards of the Nation's largest inventory of federally managed historic properties, DoD strives to maintain, promote, and interpret the cultural resources it manages, both to support the defense mission and to preserve the country's military heritage for future generations. Cultural resources are mission enhancing assets that connect our fighting men and women with their proud history and traditions.