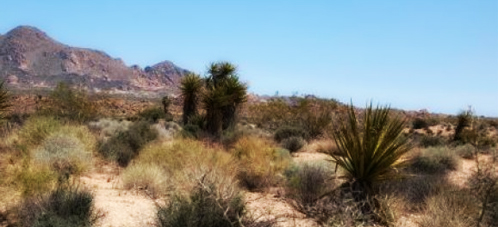 Formerly Used Defense Sites Updates
Formerly Used Defense Sites (FUDS) Forum Working Group
DoD has reestablished the Formerly Used Defense Sites (FUDS) Forum to provide a mechanism for improving communication between the Office of the Secretary of Defense (OSD), Department of the Army (Army), U.S. Army Corps of Engineers (USACE), and State environmental regulatory agencies on FUDS Program action items/issues.
Discussions within the FUDS Forum are organized into two tiers: State/District and National. This two-tiered approach ensures that site-specific action items/issues are addressed at the local level and that program-wide action items/issues with a national scope are discussed at the national level. Effective two-way communication across the two tiers is essential to enhance mutual understanding and improve cooperation between DoD and the regulatory community.
The first FUDS National Forum meeting was held in May 2011 in Chicago, Illinois. The purpose of the meeting was to improve communication and coordination between DoD, State environmental regulators, and Federal Land Managers, with the ultimate goal of improving the efficiency and effectiveness of cleanup at FUDS. Key topics presented and discussed at the National Forum meeting included munitions, protectiveness, and coordination.
The FUDS Forum Working Group participated in a kickoff conference call on March 11, 2014. The first face-to-face meeting took place on July 15-17, 2014, in Arlington, Virginia. Meeting participants compiled a list of topics for discussion at future meetings. The second face-to-face meeting took place on December 9-11, 2014, in Arlington, Virginia. Meeting participants began discussing the list of topics developed during the July meeting, including the FUDS work plan build process, interim risk management, and State-wide management action plans.
The next FUDS Forum Working Group face-to-face meeting will take place on March 24-26, 2015, in Arlington, Virginia. Meeting participants will continue talking about the topics discussed during the December face-to-face meeting.
Cleanup of the Spring Valley FUDS, Washington, DC
The 4825 Glenbrook Road property is located within the Spring Valley FUDS. In the World War I era, the property was part of a larger area known as the American University Experiment Station, where the U.S. government researched and tested chemical agents, equipment and munitions.
During two previous investigations (2000 – 2002 and 2007 – 2010), USACE discovered materials of concern not only on the property, but adjacent to the house's foundation. Based on previous investigations, the removal of the house provides USACE the access it requires for the thorough investigation of areas immediately adjacent to and under the house.
This video tour of the Spring Valley FUDS shows the current site and the various safety precautions and procedures in place as the excavation work continues in the upcoming weeks: click here.
To learn more about the project please visit this website.
Policy and Guidance
Outreach
Inventory