The JEB Little Creek-Fort Story partnering team was chartered to streamline closure of ER sites by using consensus-based site management strategies following the CERCLA process. The Team collectively developed and regularly updates written guidelines to support their objective, which includes ground rules, goals, roles and responsibilities, and conflict resolution procedures, in addition to the mission statement developed by the team members:
"The Partnering Team is committed to working together and communicating openly to identify and clean up CERCLA waste and Military Munitions Response Program (MMRP) sites in a timely, innovative, and cost effective manner. Our fundamental goal is to protect human health and the environment."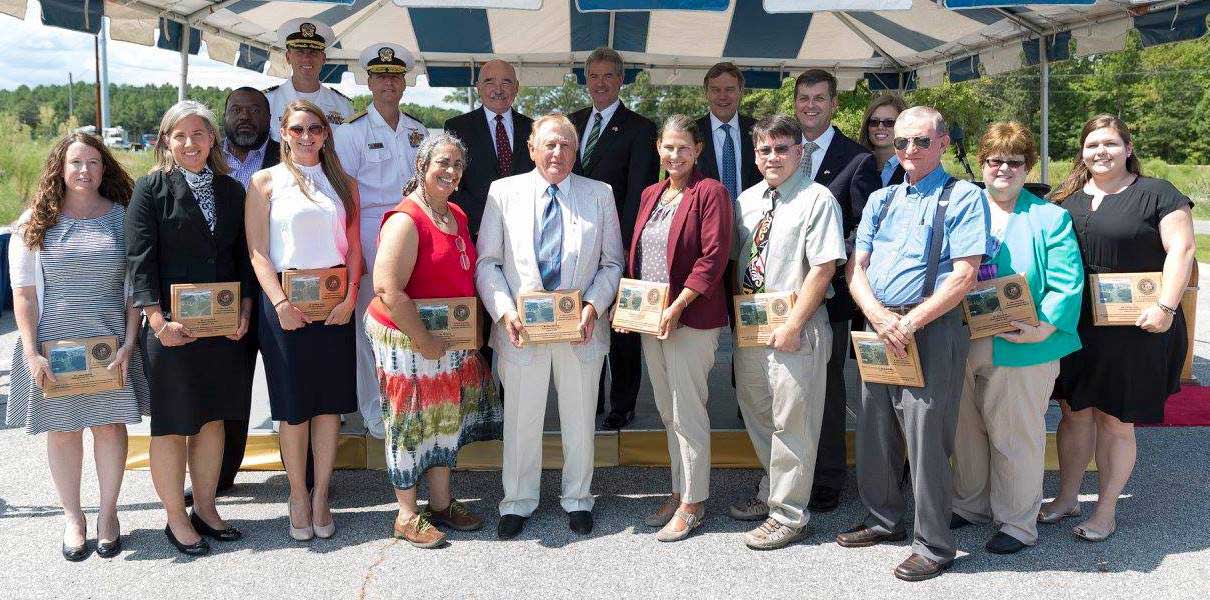 St. Juliens Creek Annex Reaches Construction Complete
On 23 August 2016, a near-perfect summer day, Navy celebrated a significant milestone regarding the Environmental Restoration Program during the Construction Completion Ceremony held at St. Juliens Creek Annex. This milestone, completion of 36 years of investigation and remediation, demonstrates all physical construction of cleanup remedies is complete and all immediate threats have been addressed while long-term threats are being managed.
St. Juliens Creek Annex Environmental Restoration Partnering Team won 2016 CNO award for Environmental Restoration, Individual/Team.