DoD Mission
The mission of the Department of Defense is to provide the military forces needed to deter war and protect the security of our country. The national security depends on our defense installations and facilities being in the right place with the right qualities and capacities to protect our nation.

Sustainability and the DoD Mission
DoD's sustainability vision is to maintain the ability to operate into the future without decline. Our sustainability plan focuses on such key issues as increasing use of renewable energy, constructing high performance sustainable buildings, increasing water efficiency and reuse, holistically managing waste, and maintaining readiness in the face of climate change.
DoD and State Partnerships
DoD and military service representatives work proactively with state legislators and officials to build partnerships and awareness of actions that could benefit or impact the military mission.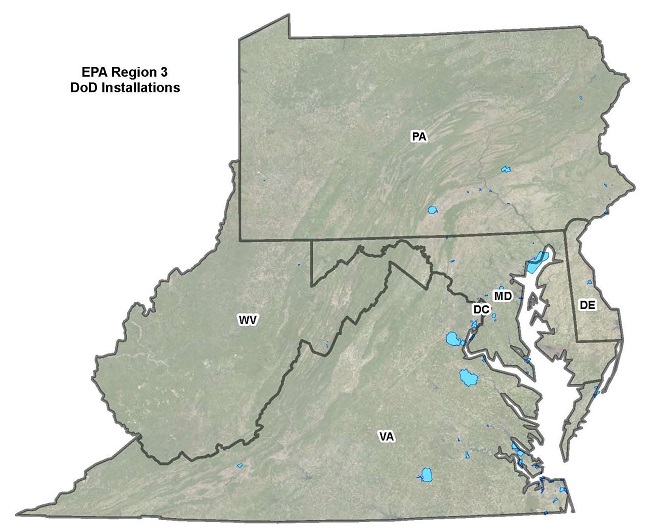 The DoD Chesapeake Bay Program
As a landowner and a member of the Bay community, DoD is committed to restoring and protecting the Chesapeake Bay and its watershed and has established a joint DoD Chesapeake Bay Program.
The Mission of this Program is to:
Incorporate restoration, pollution prevention, and stewardship initiatives for the Chesapeake Bay into DoD's mission of providing the military forces needed to deter war and to protect the security of our country;
Partner with other agencies and organizations to maximize resources and strengthen Bay restoration and protection efforts; and,
Engage all levels of DoD military, civilians, and their families to become environmental stewards of the watershed.
See the following link for further information on the DoD Chesapeake Bay Program: https://www.denix.osd.mil/chesapeake/