DoD Leading by Example
The Chesapeake Bay Program Partnership (Partnership) was formed in 1983 with a commitment to reverse the negative impacts of development within the Chesapeake Bay watershed. In 1984, DoD became one of the first federal departments to formally join the watershed restoration effort. Since the Chesapeake Bay total maximum daily load (TMDL) was established in 2010, the DoD Chesapeake Bay Program (CBP) has directed the exchange of information between DoD and the Partnership on Chesapeake Bay-related policy and provided leadership among federal agencies located within the Bay as the co-chair of the Partnership's Federal Facilities Work Group (FFWG). DoD continues to demonstrate leadership toward the common goal of a cleaner Bay, while fulfilling our primary mission to provide the military forces needed to deter war and protect the security of the United States. The DoD is a leader through our efforts to Integrate, Engage, and Partner.
Chesapeake Bay Program Staff
Sharon L. Baumann
Director, Regional Environmental Coordination Naval Facilities Engineering Command, Mid-Atlantic
Ms. Baumann began serving as Director, Regional Environmental Coordination (REC) for NAVFAC MIDLANT in May 2017. In this capacity, she is responsible for managing the REC program on behalf of the Commander, Navy Region Mid-Atlantic as DoD REC for EPA Regions I & III and as Navy REC for Regions II & V. Prior to joining the REC team, Ms. Baumann has held various positions within the NAVFAC MIDLANT organization to include Director of Environmental Assessments Branch, DoD Chesapeake Bay Program State Coordinator, and Installation Environmental Program Director for Naval Station Norfolk. Additionally, she was a media manager in the Water, Pollution Prevention, Emergency Planning & Community Right to Know Act and Pesticide management programs. She also served as an Environmental Chemist. Ms. Baumann has been working in the environmental field for 24 years. Ms. Baumann received a Bachelor of Science degree in Biochemistry from Old Dominion University. She graduated Magna Cum Laude in December 1992. Ms. Baumann resides in Virginia Beach with her husband, ETCS(SW/AW) Frank Baumann, RET. They have one son, who recently commissioned as a Second Lieutenant in the Air Force.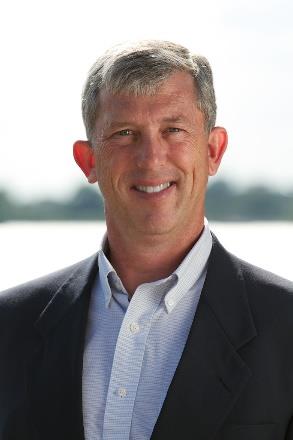 Kevin R. Du Bois, PWS, PWD, CFM
DoD Chesapeake Bay Program Coordinator
Mr. Du Bois received a Bachelor of Science degree with a concentration in Marine Science from Southampton College, Long Island University, and a master's degree in Marine Environmental Research from the SUNY Stony Brook School of Marine and Atmospheric Science. Mr. Du Bois has over 32 years of professional experience in wetland regulation at the state and local level, public access development and open space preservation, endangered and threatened species protection, recycling and litter prevention, and NEPA CATEX program administration. Mr. Du Bois currently serves the Navy as a DoD Chesapeake Bay Program Coordinator with specialized expertise in living shorelines and tidal wetland restoration and community engagement, education, and outreach. In his personal time, Mr. Du Bois volunteers locally with Lynnhaven River Now, the Lafayette Wetland Partnership, and Chesapeake Bay Foundation, as well as working to restore natural resources on his own property in the Lynnhaven River watershed.
Jessica Rodriguez
DoD/Navy Chesapeake Bay Program Coordinator
Jessica Rodriguez is native to the Chesapeake Bay and grew up on the water between the Eastern Shore of Maryland and Virginia Beach, VA. Ms. Rodriguez graduated from Virginia Polytechnic Institute and State University with a bachelor's degree in Wildlife Science and a master's degree from George Mason University in Environmental Science and Policy. Ms. Rodriguez currently serves the Navy as a DoD Chesapeake Bay Program Coordinator and brings many years of experience related to the development of environmental policy and collaboration with internal and external stakeholders at both a national and regional level to the DoD CBP team.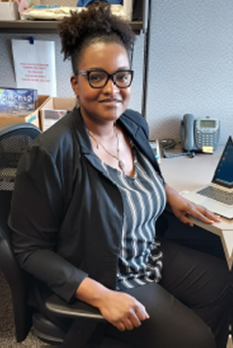 Angela Jones
DoD/Navy Chesapeake Bay Outreach Coordinator and as the DoD/Navy Regional Environmental Coordinator's (REC) Senior Compliance Manager
Angela Jones received her bachelor's degree from East Carolina University (ECU) with a major in Chemistry and a minor in Business Administration in 2004. She also received an athletic scholarship, which gave her the opportunity to play basketball for ECU while pursuing her degrees. Mrs. Jones currently serves as the Outreach Coordinator and Air Compliance Manager with the Region I and IIII Department of Defense (DoD), Regional Environmental Coordination (REC) office in Norfolk, Virginia. Mrs. Jones previous experience includes working as a senior chemist at Norfolk Naval Shipyard in Portsmouth, Virginia, under Naval Sea Systems Command and serving as the Stormwater Media Manager at Joint Expeditionary Base Little Creek-Fort Story (JEBLCFS). Mrs. Jones joined the REC team in March 2021, where she coordinates outreach events within the Mid-Atlantic region, reviews proposed Clean Air Act legislation and regulations, and supports the REC/DoD Chesapeake Bay Program through participation in partnership, outreach, and educational programs. In her leisure time, Mrs. Jones and her family enjoy camping, fishing, and going to the beach. As a Virginia Beach, Virginia native, Mrs. Jones understands how important our role is in helping to maintain our environment for future generations.
Contact Us