The National Defense Center for Energy and Environment (NDCEE) announces the FY 2023 technology projects for demonstration/validation (Dem/Val). The NDCEE is a Department of Defense (DoD) program that addresses DoD's high-priority environmental, safety, occupational health, energy (ESOHE), and climate challenge technological challenges.
The following projects were selected to begin in FY 2023.
Advanced Refrigerated Container System (ARCS)
Demonstration and Validation of Robotic Pulsed Water Jet De-Painting of Aircraft Confined Spaces
Deployable Potable Water Production from Contaminated Surface and Ground Waters
Direct Current (DC) Ground Microgrid Architecture
Evaluating Anti-Vibration Seat Pads to Improve Health and Safety of DoD Operators
Large Capacity Hybrid Power Systems
On-Site Disposal of Aqueous Film-Forming Foam (AFFF) using Hydrothermal Destruction + PFAS Effluent Treatment System (PETS)
Super Critical Water Oxidation (SCWO) of PFAS on Spent Sorbents and Ion Exchange Resins
The call for NDCEE Project Proposals is March 1 every year. For additional information on the NDCEE or on how to submit a nomination package, please click here.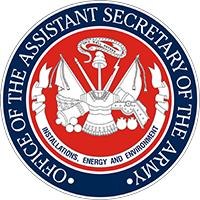 DoD Lead Agent
Office of the Assistant
Secretary of the Army for Installations, Energy and Environment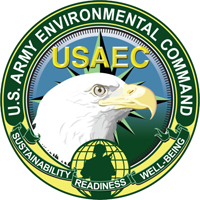 Program Management Office
U.S. Army Environmental Command