CHECKLIST OF BIRDS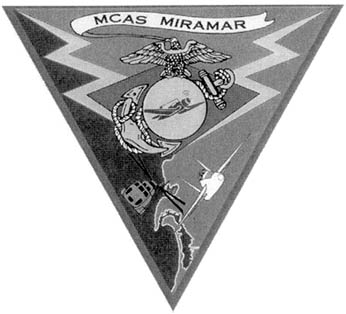 MARINE CORPS AIR STATION
MIRAMAR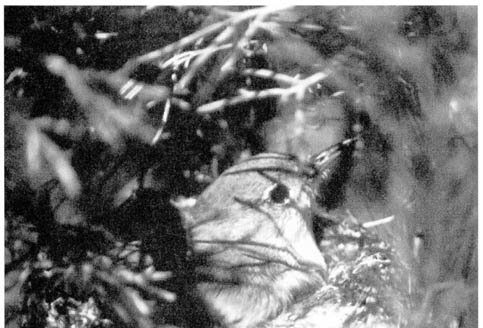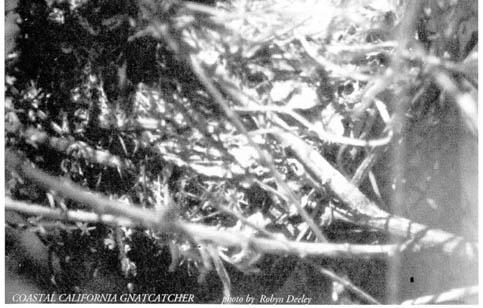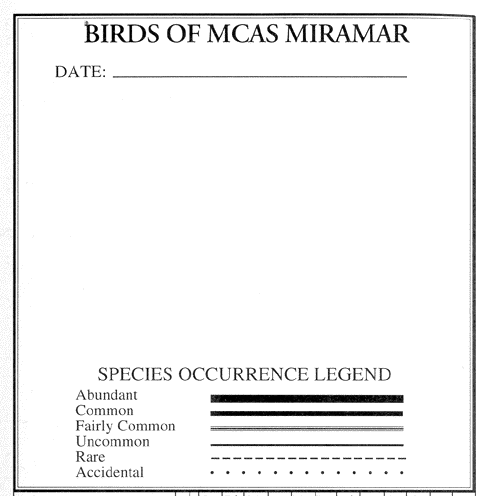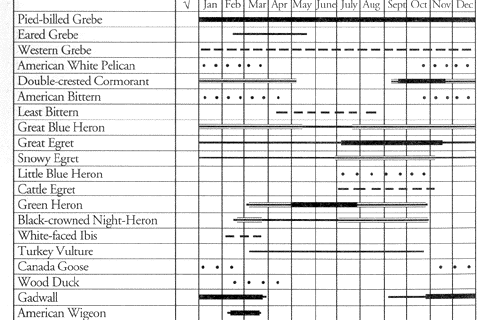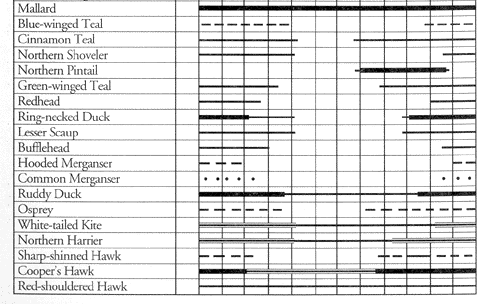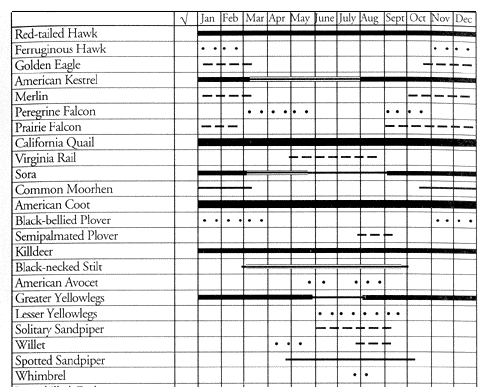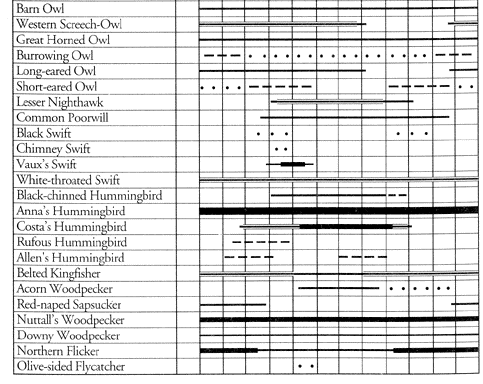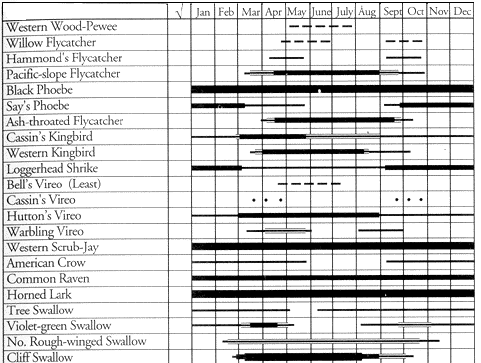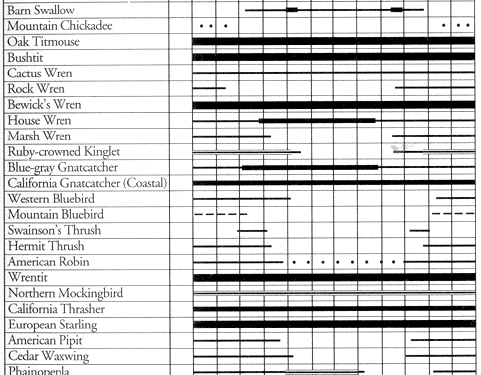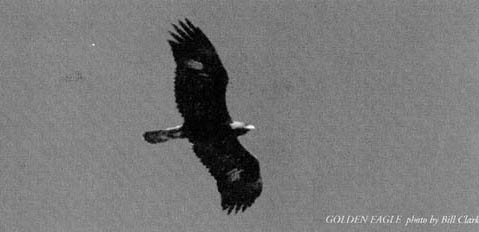 DEPARTMENT OF THE NAVY
NATURAL RESOURCES
The Navy and Marine Corps manage more than four million acres worldwide. Much of this land is located in sensitive wetlands along valuable coastlines, some of the most ecologically significant areas in the world. The location of our real estate holdings makes it imperative that we plan and execute our various military missions in harmony with our environment. It is a Department of the Navy goal to promote an environmental protection ethic within our workforce.
The Department of the Navy supports numerous partnerships with other Federal, State, local, and private resource groups to promote such programs as Partners in Flight, the North American Waterfowl Management Plan, Wetlands Protection and Enhancement, and Watchable Wildlife.
To succeed in its mission, and to earn public confidence, the Marine Corps must consider natural resources stewardship in every aspect of its land use, and it does.
MARINE CORPS AIR STATION MIRAMAR
As one of the last open spaces in southern San Diego County, Miramar's approximately 23,116 acres encompass ecosystems which are all but gone elsewhere. Those habitats, such as coastal sage scrub and vernal pools, are home to over 55 endangered, threatened, or sensitive species of plants and animals. Species of concern that occur on Miramar are the Golden Eagle, Prairie Falcon, Cactus Wren, coastal California Gnatcatcher, and Rufous-crowned Sparrow.
Miramar has a diverse historical background which began over 150 years ago. Following Spanish colonization, Miramar was owned by Don Santiago Arguello and was presumably grazed. Following the Civil War portions of the rancho were sold with some areas being dry-farmed while the remainder of the property was grazed by sheep or cattle.
The first military presence came to Miramar during World War I when a U.S. Army training center, Camp Kearny, was developed. By World War II, the southern portion of Miramar became a U. S. Marine Corps auxiliary landing field. In 1947, the Marines relocated their air operations to Marine Corps Air Station (MCAS) El Toro in Orange County. Miramar was operated as a Naval Air Station from 1952 to 1997. It reverted to the Marine Corps due to Base Closure and Realignment Commission recommendations. MCAS Miramar is now home to the Third Marine Aircraft Wing and many of its aviation and support units for the Fleet Marine Force.
The Natural Resources Division (NRD) supports the Station's operational requirements by actively managing all native flora and fauna, particularly federally protected species. NRD identifies opportunities for preservation of biodiversity, and ensures compliance with applicable environmental laws and regulations.
NOTE: Access to MCAS Miramar is limited to prearranged tours. For information please contact the Public Affairs Office at (619)577-6000.