WHAT are munitions (ammo)? Military munitions (ammo) are projectiles, bombs, hand grenades, and other types of ammo that the military use in training and combat. Ammo that did not work as it was supposed to work is called UXO or unexploded ordnance.







WHO can encounter ammo, including UXO? Anyone! Learn about Explosives Safety below.
WHERE can ammo be encountered? Anywhere, but most likely in areas currently or formerly used for military training or testing.

WHY do I need to know? Ammo can cause serious injury or death if approached, touched, moved or disturbed.

About 3Rs Explosive Safety Education
Munitions are designed to be dangerous. Military personnel use our lands and waters across the United States for live-fire training and testing to defend our nation. As a result, ammo may be present on both land and in the water. No matter what you call it — ammo, explosives, UXO, duds or souvenirs — remember munitions are dangerous and can explode if approached, touched, moved or disturbed. By visiting this website, learning and following the 3Rs (Recognize, Retreat, Report) of Explosives Safety, you will help protect yourself, your family, friends and community from the potential dangers associated with the presence of munitions
HOW can I be safe? Follow the 3Rs of Explosives Safety.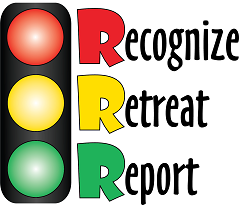 when you may have encountered a munition and that munitions are dangerous.
do not approach, touch, move or disturb it, but carefully leave the area.
call 911 and advise the police of what you saw and where you saw it.